#JapaStories
The Immigrant's Truth: #JapaStory07
In this episode, I speak with Kelechi or Big Man Kele as I fondly call him in my head because truly, he is one of the big boys in every sense of the category. Kelechi is currently earning his master's degree in computer science at a prestigious university in Canada. A multi-talented tech bro, Kelechi prides himself to be an eclectic listener and when he is not curating to-die-for Afrobeat playlists on Spotify, he's busy playing real-life Shegs Okoro on the football field. A lover of Amala, poetry and the city of Ibadan amongst other things, he's unarguably one of my favourite people and so I had the best time during my chat with him on his #JapaStory. I am very excited to share with you guys and I hope you'll enjoy reading!
Read previous #JapaStory
Why did you leave Nigeria?
Kelechi: I left because I saw that Nigeria was going to shit. To be fair, I had it better while I lived in Nigeria, in terms of earning power. I was a machine learning engineer. I was comfortable and if it was only left to that, I probably would have stayed back. However, there's so much more to life than what Nigeria has to offer to young talents like us. I had many conversations with friends and family about whether leaving everything behind to go to a new place where I would be starting all over was the best decision. After contemplating, I decided leaving was the wisest decision.
What eventually sealed it for me was the fact that I knew that if I wanted to thrive in my career field, I had to get a graduate degree. It's a big requirement for it. Of course, I could have opted for an online masters program but living in Lagos has shown me enough pepper to understand that survival isn't exactly guaranteed. If thieves don't kill you, the police are there to hasten your transition to the after-life. There is also no solid healthcare system. Really, nothing works. So, it was only right for me to arrive at that decision. Another reason that fast tracked my decision is my interest to be world-class in what I do. This is very difficult to achieve in Nigeria seeing as we are a third-world nation with perennial problems.
Since you had the experience, why didn't you apply for a job instead of going back to school for a graduate degree?
Kelechi: Well, the graduate degree is a strong requirement in my field. This encouraged me to aspire to get one and as such made it my plan A. Fortunately, it was the first thing I tried and it worked out for me. Perhaps if it hadn't worked, I would have tried the job route too.
Did you consider other countries before you chose Canada?
Kelechi: When I started looking for schools to apply to, the UK hadn't started their two-year post study work visa program. It was ruled out for me because my target was a country that encouraged immigration and provided graduate funding. I also considered the USA but the gun violence going on there bothered me a lot. Also, the issue of racism. I know that racism is present in most western countries but America's own seems to be on another level. Canada, on the other hand, ticked all the boxes for me in terms of what I was looking for long-term.
How did you research your options?
Kelechi: It was a mix of two things for me. I did my own due diligence by researching the options that faced me and I was also fortunate to have friends that had gone through the pipeline and were more than willing to show me the way. That helped me better prioritize my options and also influenced my decision making.
On moving to Canada, what were your expectations?
Kelechi: I was born and bred in Ibadan and the first time I lived elsewhere was when I moved to Lagos after my undergraduate education. I knew that living in Canada would be different from everything I was used to, particularly weather-wise. Therefore, I expected a change in temperature degrees. Another thing was that I was transitioning from being a working class member of the society to a student. That spelt frugality in my future and I expected that my lifestyle would need to adjust to the new wave. Cooking, as well. I never cooked while I lived in Nigeria because it was affordable for me to eat out. Basically, I expected change in many areas of my life.
What was it like when you got to Canada?
Kelechi: Although it was surreal at first, it was mostly everything I expected. I arrived during the winter and so it was really cold. It was also during the middle of the pandemic and I had to stay in quarantine for a few days. There were strict rules which I strongly adhered to lest village people decide to do a number on me. I came out briefly on the tenth day to experience the snow. Actually, it was much colder than I expected. I had friends that were living in Canada before I arrived and they were kind enough to show me around and introduce me to other people. It was a softer landing compared to if I hadn't known anyone in the city.
The time zone was also tricky. I didn't expect that it would be as difficult to keep in touch with people back home because daytime here is night time in Nigeria. That tripped me off a bit when I first arrived. The food here is also something else, doesn't suit my palate much. I have found Nigerian food options but even then, they don't taste the same. Pronunciation and difference in accents was also quite a pain. I remember one time I was in a store to buy butter. I told the store owner I wanted to buy butter in my Nigerian accent, he was confused. Apparently, it's not pronounced as Botar, it's Burda. You also don't realize how wild taxes are until you start working here and a big chunk of your salary goes into taxes.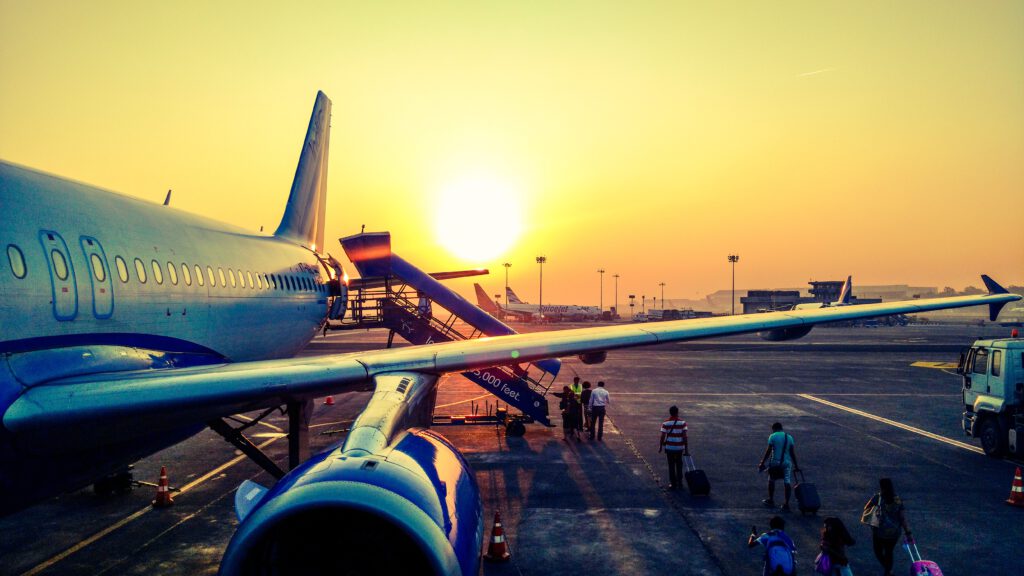 In your own capacity, would you say it's been easy making friends in a new place?
Kelechi: The cultural dynamics are obviously different. For me, having people to fall back on with questions on how to navigate things has been super helpful. One of the dynamics that struck me is the way people here don't give out their contact numbers, they would rather give you their Snapchat or Instagram handles. This was really different for me because in the social scene of Lagos, phone numbers are basic exchanges between people that would like to see progression in a relationship between themselves. Also, the kinds of conversations here are distinct. There are jokes that are funny to others but are not funny to me. I could say the sense of humour is worlds apart.
However, one take away from me has been that if you want to meet people and make friends, you have to be intentional about it. Because of how it's generally harder to make friends as adults and people are mostly reticent with strangers, it's important to be willing to shoot your own shots. Also, be willing to expand your circle. At first, I was more interested in meeting Nigerians because obviously, I wanted to be in the same space with people that I could understand easily and vice versa. But then, I thought about what I was doing and said to myself that, if I wanted so much to stay in familiar territory, why then did I leave Nigeria? The realization that I needed to start interacting with other people who had something different to talk about other than Nigerian issues was a big one that propelled me out there.
In terms of leaving Nigeria, do you think this has been the perfect time for you?
Kelechi: I really believe that this is perfect timing. I am in a place where I am better emotionally developed; and I am able to make better decisions. I know what I want out of anything I get involved in. For example, I am in graduate school for a reason. I am able to make trade-offs that are beneficial to me in the long run. Career-wise, I have a couple of years of experience from my previous employment and it's made it easier for me to get a job now as well. To sum it up, I think that everything I have done before now has prepared me for this moment. It is why I think this has been the best time for me to leave.
What do you miss in Nigeria?
Kelechi: I miss my family. It's harder because my parents are getting older and these are the best years to spend with them. I try to talk to them as often as possible though. Sometimes, I also miss the anyhow-ness of Nigeria. I miss Nigerian food. Like I said, one can get Nigerian food here but it's not the same. There's some sort of suffering that should be present in the food but that's missing. I miss the general affordability of things and the Lagos night life. I won't have it any other way though.
What's your current relationship with Nigeria?
Kelechi: It's a long-distance relationship. I love being Nigerian from afar. It's obvious that Nigeria's greatest resource is her people, they are so talented. I am very proud to be a part of the greatness. However, I have realized our relationship is more optimal from a distance. When I left, I was scared to lose touch with my Nigerian-ness and so I spent the first couple of months actively consuming Nigerian content from the internet. That's how much I love Nigeria from a distance.
Do you plan to move back to Nigeria?
Kelechi: Honestly, I haven't decided. I think that if they can solve the problem of insecurity, I would consider moving back. Nigeria is home. But right now, moving back is out of the question.
Read previous #JapaStory
To get notified for future posts in the series, sign up for the newsletter here. Thank you for reading!